Nestled on the south coast of the Croatian island of Korcula, this modern villa will make for an unforgettable holiday.
This modern 420 square meters villa offers roomy common areas and several suites. Activities together or private moments: choose what makes you happy.
This 5 bedroom holiday house welcomes 12 guests. Elevator, air conditioning, multimedia, fully equipped kitchen, home automation: everything is there for your relaxation and comfort.
Infinity pool, direct private sea access, billiards and much more: everybody will find their thrill.
Toes in the water
The villa is located on a seafront hillside, literally with its toes in the water.
The access to the sea is private: you are really at home.
The Adriatic Sea is pleasantly warm in summer and late season.
Let the sound of the waves on the rocky coast soothe you.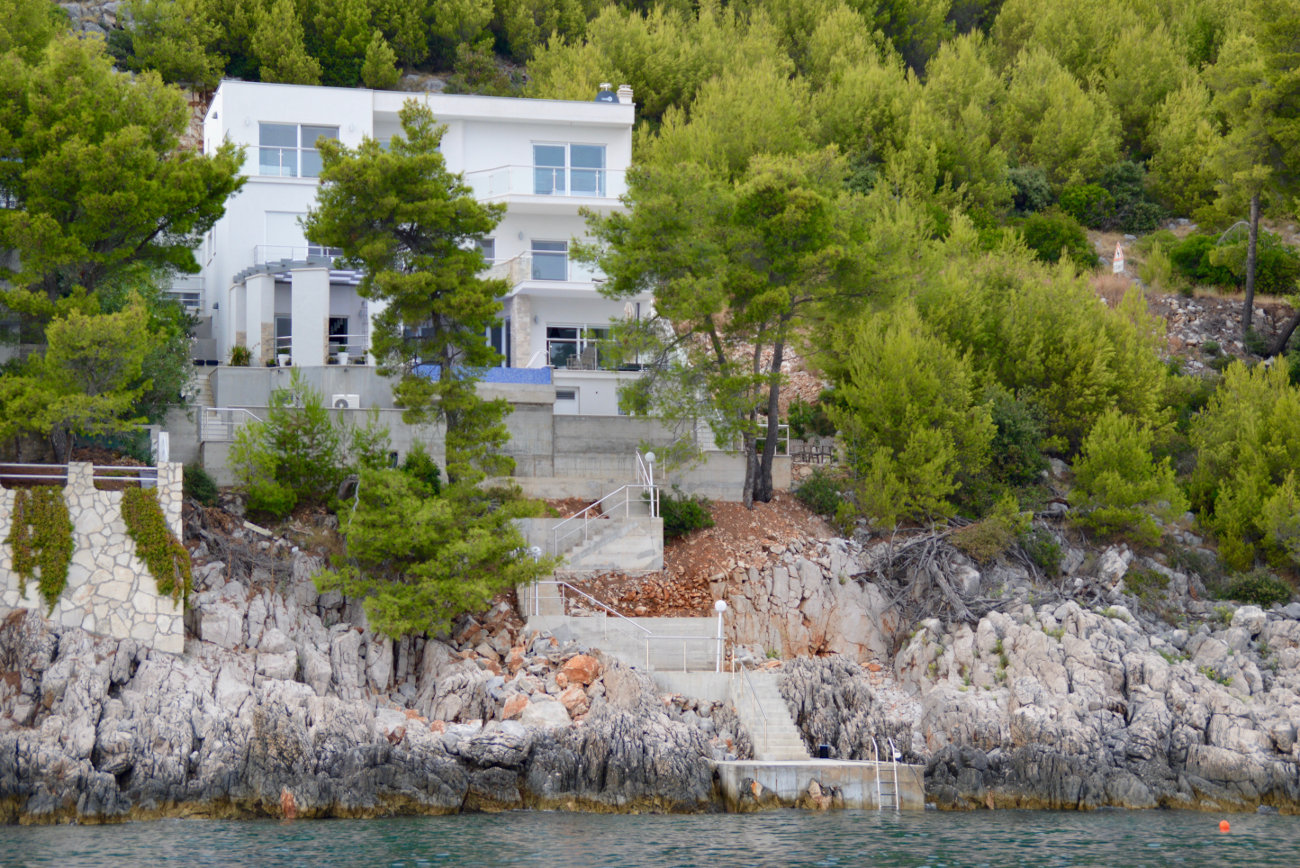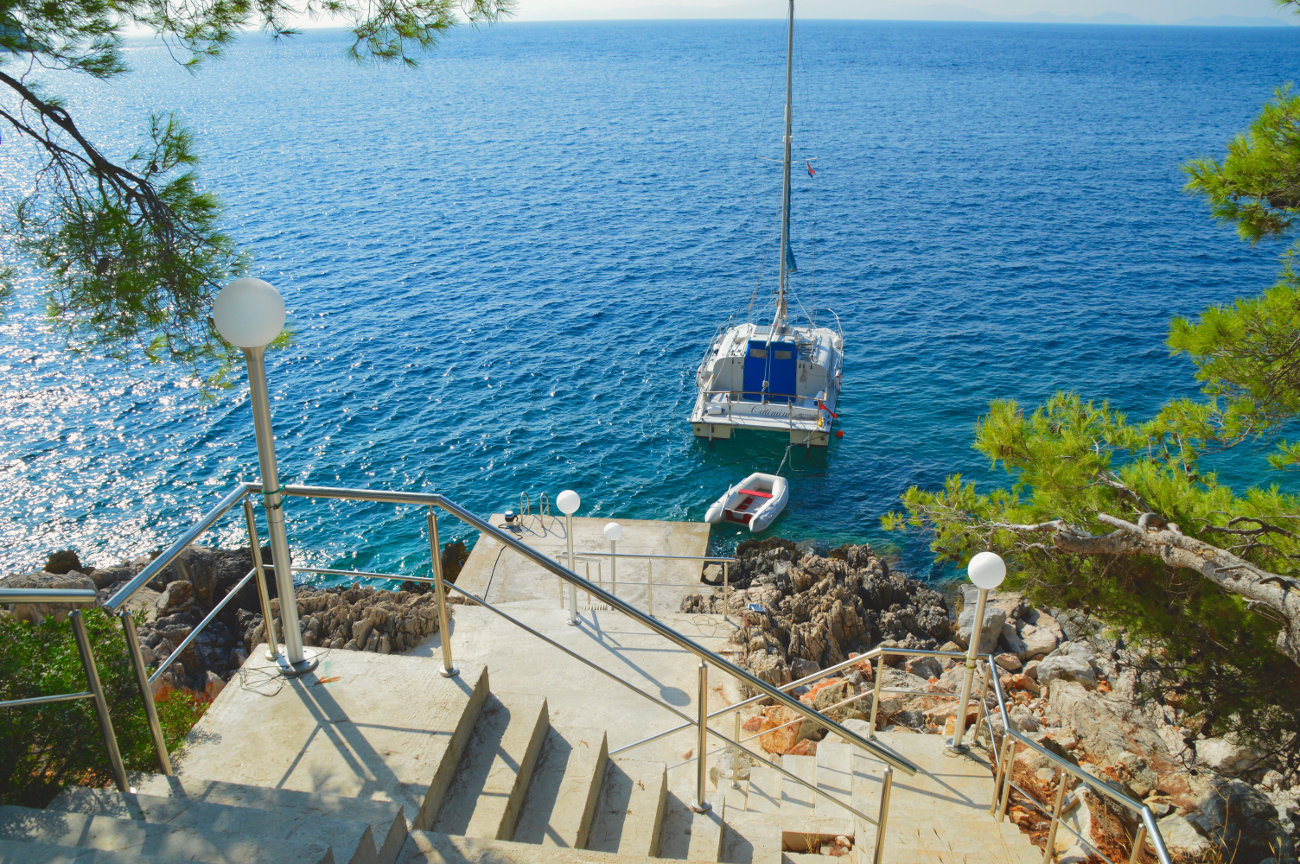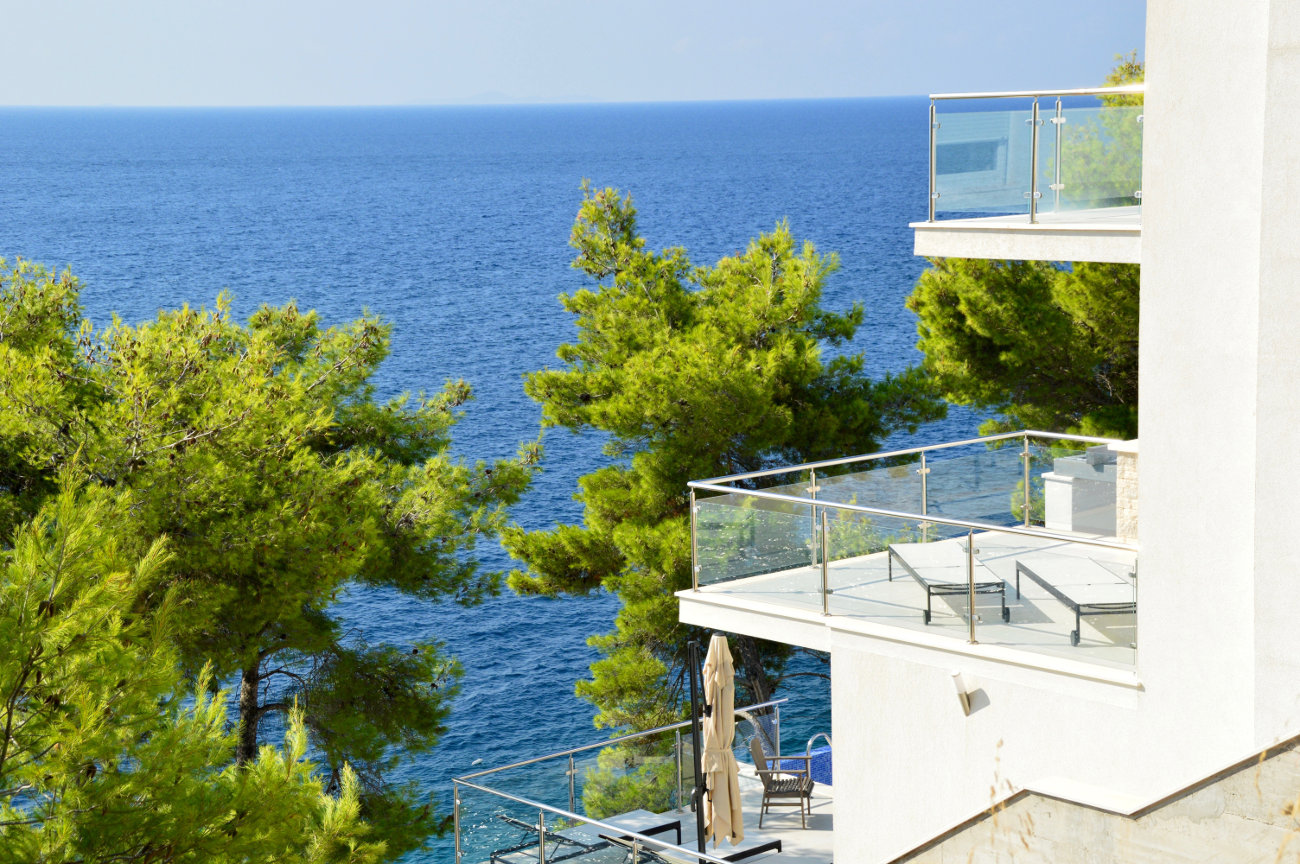 Quiet and outdoors
The villa is at the entrance of a quiet hamlet 3 km from a small fishing port.
The quiet coastal road runs behind the house.
The private parking accomodates 3 cars.
To the left, the unbuilt green zone is a haven for wilderness and crickets.
The Mediterranean vegetation smells of rosemary and lavender.
Here, there is no stress.
A stunning view
Korčula is a lush green, wooded island.
The location on the south coast ensures sun all day and a refreshing breeze.
The villa offers stunning views of the sea, the bay of Brna and the island of Lastovo.
You can admire the passing boats and, with some luck, dolphins playing in front of the house.
In summer, enjoy the evenings outside, under a crystal-clear and starry sky.